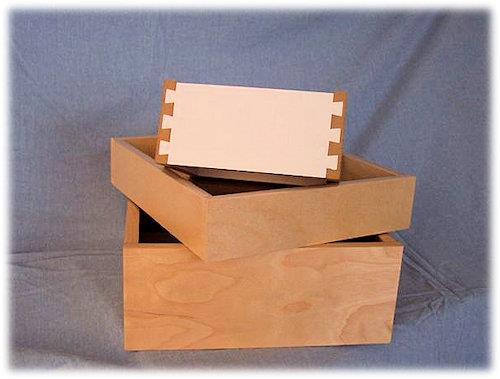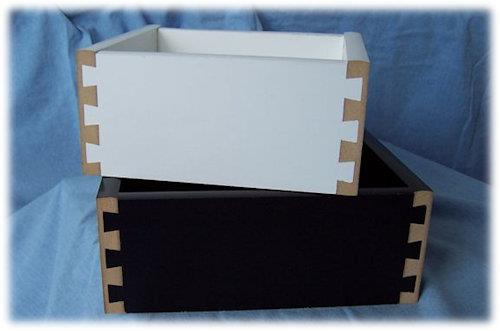 Drawers are pre-finished, completely assembled and ready for installation.

Plywood and solid wood drawers have a bullnose top edge with a clear finish. Edgebanded tops are available.

Half-blind English dovetails are exposed on the drawer sides only.

Standard Drawer bottoms are installed 1/2" up from the bottom. Other configurations are available for special request.

Drawer bottoms are nailed in place then glued with hot-melt from the bottom side of the drawer for a secure, rattle-free fit.

Drawer bottom dado is concealed within the dovetail joint.

Drawer Sides are 1/16" lower than the front and back for a smooth joint on the top edge.

Drawer width and length available from 6" – 46". (larger and smaller available as special request) Tolerances are 1/16" for width, depth, and height.

Because the drawer front and back are not readily visible once the drawer is installed, defects and patches in these areas are considered acceptable. Clean/Select fronts for rollout shelves are available upon request.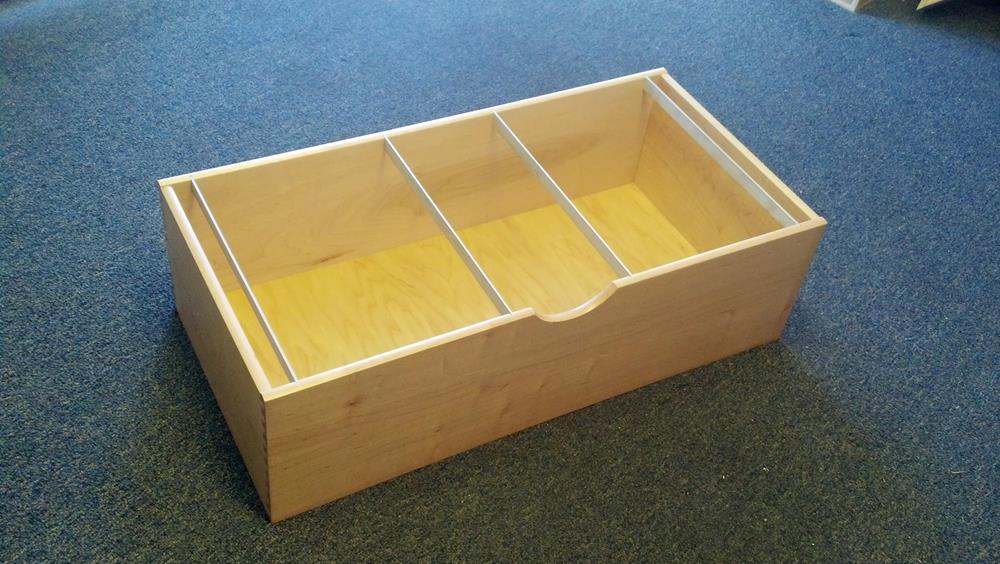 File Folder Bars Installed
Materials:
Baltic Birch Plywood (12mm & 15mm)
Solid Maple (1/2″ & 5/8″)
Maple Plywood "ApplePly" (1/2″)
Solid Birch (5/8″)
Melamine
Other Materials Available upon request.
Other Options:
Notching for undermount drawer slides
We stock a variety of locking devices to install We also provide Knock-Down/Ready-to-Assemble Drawers upon request.